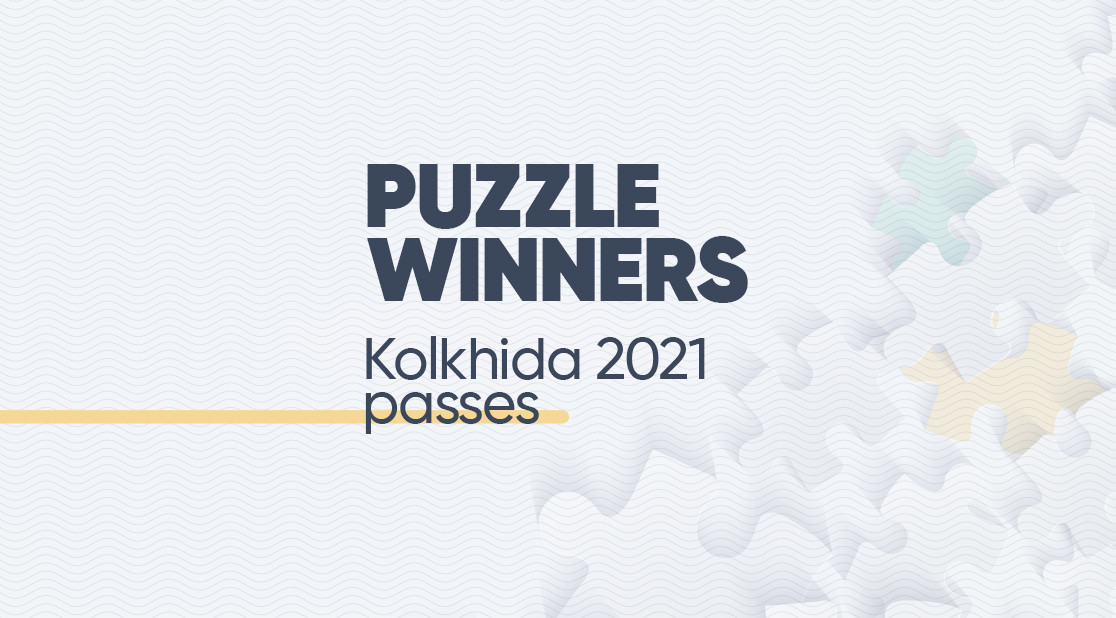 Meet Puzzle Contest Winners!
Congratulations to the winners of our contest during Kolkhida 2020 congress!
All the winners will receive free pass to next year's event #Kolkhida2021!
Congratulations to
• Dr. Esmari du Toit, South Africa
• Dr. Sedat Aydın, Turkey
• Dr. Maryna Zhuravlova, Ukraine/Egypt
• Dr. Gokce Simsek, Turkey
• Dr. Voni Papang Hartono, Indonesia
• Dr. Luiz Antonio Tonon, Brazil
We can't wait to meet you all in Tbilisi in 2021!
?