Kolkhida 2023 Attendees Feedback
The annual congress Kolkhida 2023 held this year was a resounding success, bringing together experts, innovators, and thought leaders from various fields. The conference theme centered around plastic surgery and dermatology and it lived up to its promise by delivering insightful discussions, groundbreaking presentations, and invaluable networking opportunities.
Highlights from the previous conference included:
More than 1100 confirmed delegates
From more than 70 countries
125 speakers
With almost 200 presentations
20 exhibitors
Live surgeries and procedures
We are excited to share with you the results of the survey we conducted following the Kolkhida 2023. The feedback our attendees have provided us includes invaluable insights that will help us to shape the future of Kolkhida congress and further enhance the experience of delegates and speakers as part of our community of thought leaders and innovators.
Key Takeaways from the Survey:
Positive Feedback: We are delighted to report that the majority of respondents expressed high satisfaction with the conference content, speakers, organization and overall satisfaction.
Suggested Improvements: Constructive feedback has highlighted areas where we can make meaningful improvements. We are actively working on addressing these suggestions to provide an even more enriching experience in the future.
Networking Success: Many respondents praised the networking opportunities provided during the conference, emphasizing the value of connecting with peers, experts, and potential collaborators.
Please find the exact results on following pictures: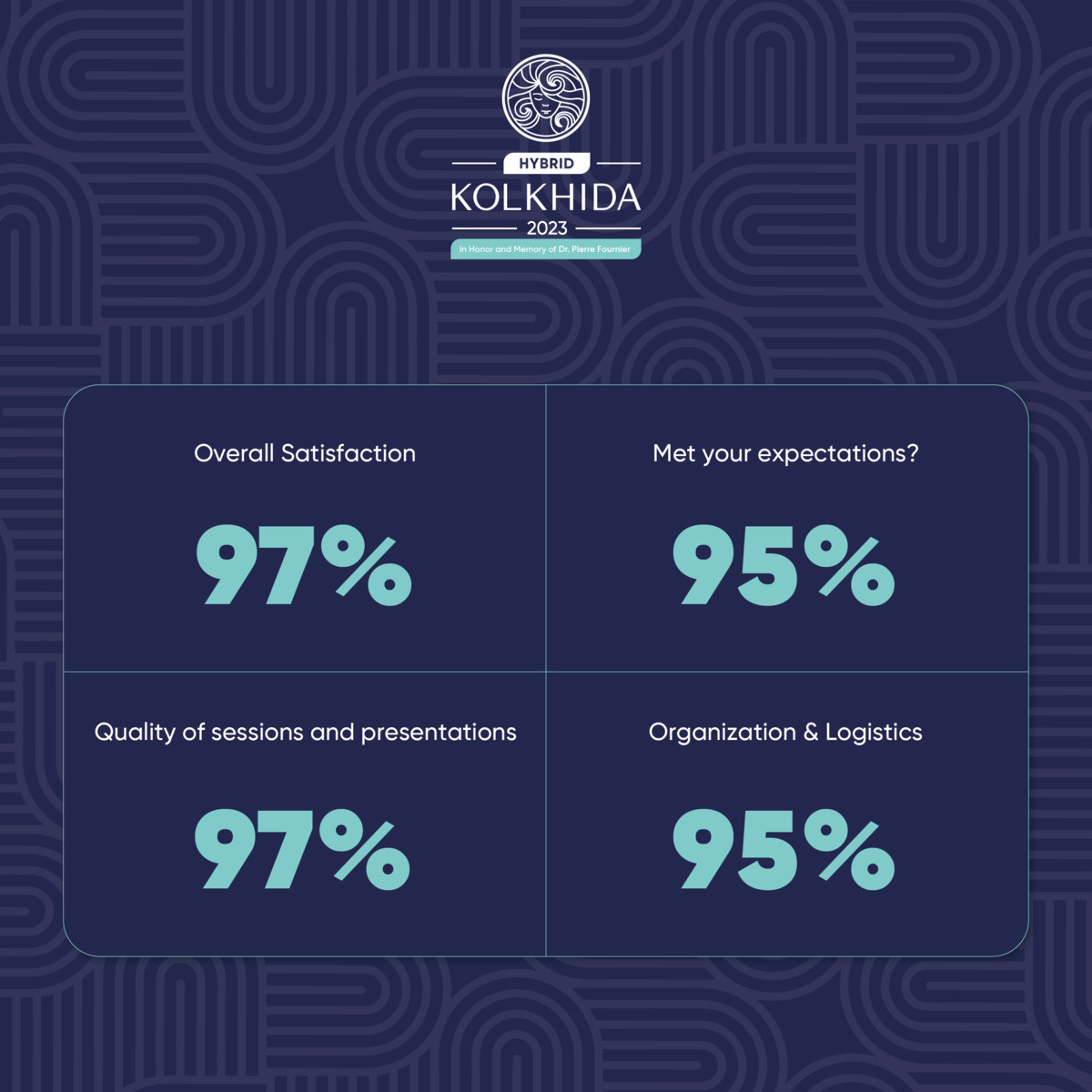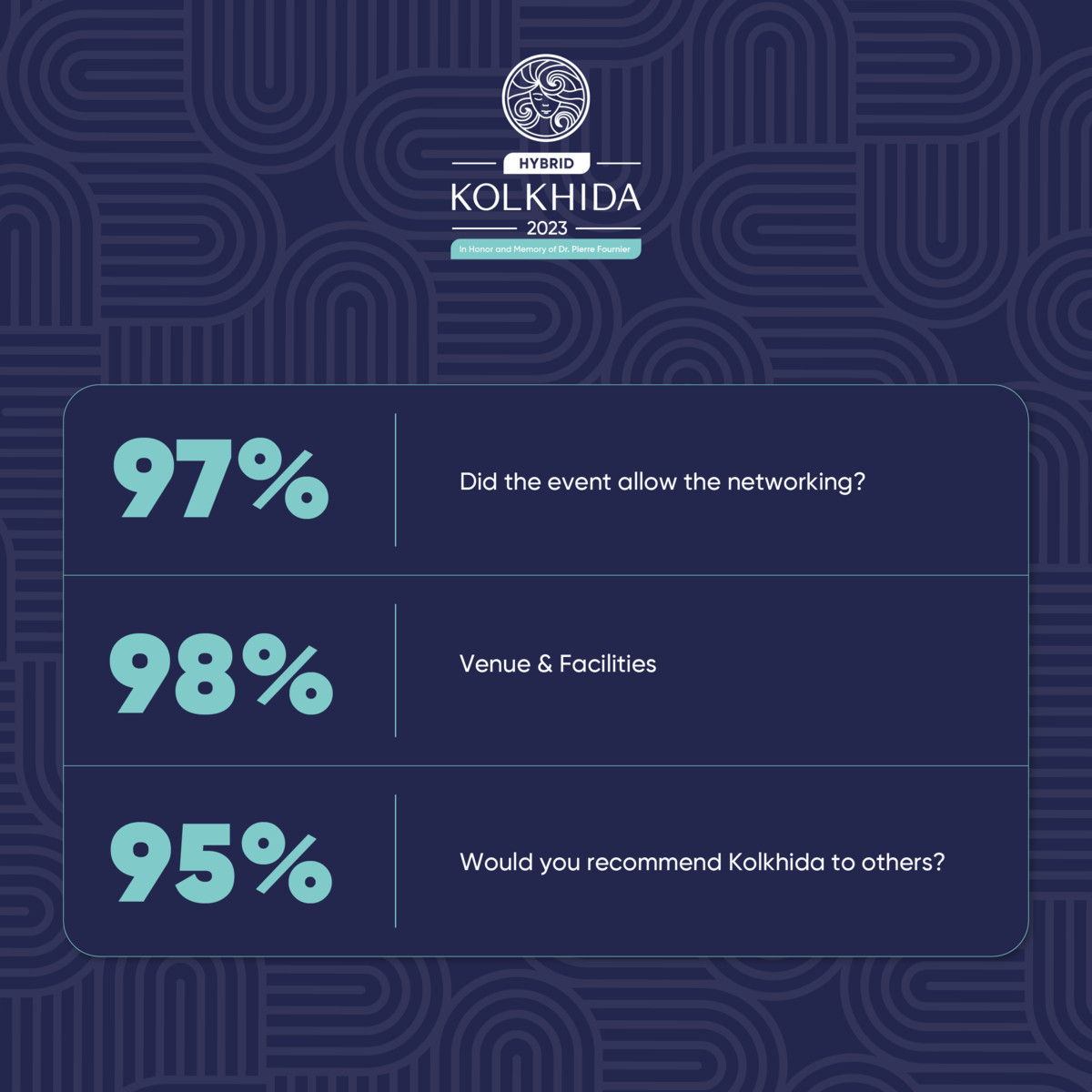 We invite you to take a look at the photos from Kolkhida 2023 and relish the congress's most memorable moments.
Mark your calendars for the upcoming conference, which will be held next year, July 5, 6 and 7. We have selected a stellar lineup of speakers and topics to explore.
Stay tuned for further updates and registration details!